Hingham Handyman Service
Hingham Handy services offer a full range of home repair and home improvements to homeowners in the Hingham area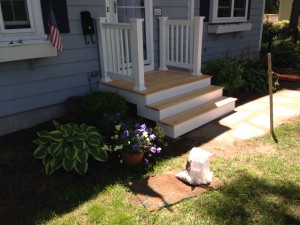 We are experienced in all aspects of construction, home repairs and home improvements having spent the last 30 years serving our clients in the construction industry.
The Hingham Handyman also offers a complete basement and bathroom remodeling service at a price that will make you smile.
All work completed by the Hingham Handyman comes with a cast iron one hundred percent guarantee, our number one goal is customer satisfaction
Hingham Handyman service is fully licensed and insured, We guarantee to answer our calls and we are proud of our reputation for punctuality from start to completion of your project. In short if you hire us we will be there for you.
Our services include the following:
Window replacement
Bathroom remodeling
Basement Remodeling
Electrical
Plumbing
Tile work
Painting interior and exterior
Finish carpentry
Framing
Vinyl Plank Flooring
Laminated Flooring
Beadboard
Paneling
Drywall
Fencing
Railings
Deck work
Siding
Replacing shingles or clapboard
Vinyl siding
Roof Repairs


To experience our guaranteed service call Chris at the Hingham Handyman Service anytime at 617 447 6213 or email at chrisbrennan7@gmail.com.
Whatever your property needs we  at the Hingham Handyman service have the solution at a price that will make the project easy on your budget